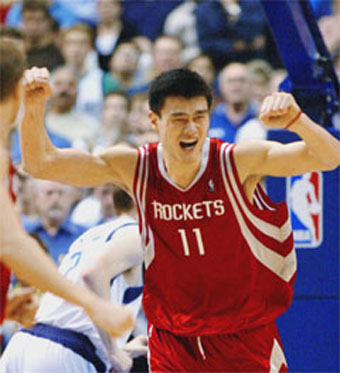 Looks like Yao's left-foot stress fracture is enough to keep him out for the season, and ultimately sink any dreams Rockets fans had about Houston getting into the Finals (chuckle).

Does this mean the Mavs have gained a better spot in the West?
Posted bykhal at 2:20 PM    
Labels: Houston Rockets
4 comments:
why couldn't it have been she-mac?

Eff, both ya'll!!!

I'll have my post up before the game starts tonight!

don't kid yourself? all roads to the championship will go thru san antonio again... everyone is loading up on players... spurs have the experiance.

r.z.

Umm, Yao is Chinese, not Japanese. So drop the sayonara and the "-san"